The American University in Cairo is an independent, not-for-profit, multicultural, multidisciplinary Egyptian university, and one of the largest universities that provides an outstanding education in the English language. It was founded in 1919 in Tahrir Square in the center of the Egyptian capital, Cairo, and its current headquarters became in New Cairo, and it has a Council of Guardians and some administrative offices in New York.
Its first president was Charles Watson who was its president for 25 years, born in Cairo in 1873. The university offers a liberal education based on critical and analytical thinking for undergraduate and graduate students, professional programs, as well as continuing education programs.
University students come from more than 50 countries around the world. The university's faculty members, part-time professors, and visiting professors, and the list includes academics, professionals, diplomats, journalists, writers and others, come from the United States of America, Egypt and other countries from all over the world, as multiculturalism ensures the enrichment of the educational experience for students and provides opportunities for communication between Various cultural backgrounds.
All academic programs at the university are accredited by the Intermediate Countries Committee for Higher Education, the Egyptian General Authority for Quality Assurance and Accreditation of Education, and from American accreditation bodies. In addition, the academic programs offered by the university are specially accredited by other globally recognized professional organizations.
Nationalities who can apply for the scholarship:
United Arab Emirates, Bahrain, Djibouti, Algeria, Egypt, Iraq, Jordan, Comoros, Kuwait, Lebanon, Libya, Morocco, Mauritania, Oman, Palestine, Qatar, Saudi Arabia, Sudan, Somalia, Syria, Tunisia, Yemen.
Programs Available at The American University in Cairo:
Business Administration (MBA)
Computing (M. Comp.)
Education (M.Ed)
Engineering
world affairs
International Management / CEMS (MIM / CEMS)
Law (LL.M.) in International and Comparative Law
Public Administration (MPA)
Public policy
Sciences
To see all the specialties available here.
About the scholarship funded to study at the American University in Cairo:
The Mohammed bin Abdul Karim Al-Luhaidan Scholarship and Research Program is offered at the American University in Cairo (AUC) represented by the School of Science and Engineering (SSE). The fund aims to support talented and financially disadvantaged students and encourage specialized scientific research in uncommon disciplines in the Arab world.
It also aims to support scientific achievements, research, and innovative and creative cultural contributions of Arabs in various life activities at the human level. The program aims to enable qualified students from the Arab world to attend one of the Ph.D. or Master of Science and Engineering degrees at the American University in Cairo with full tuition fees covered.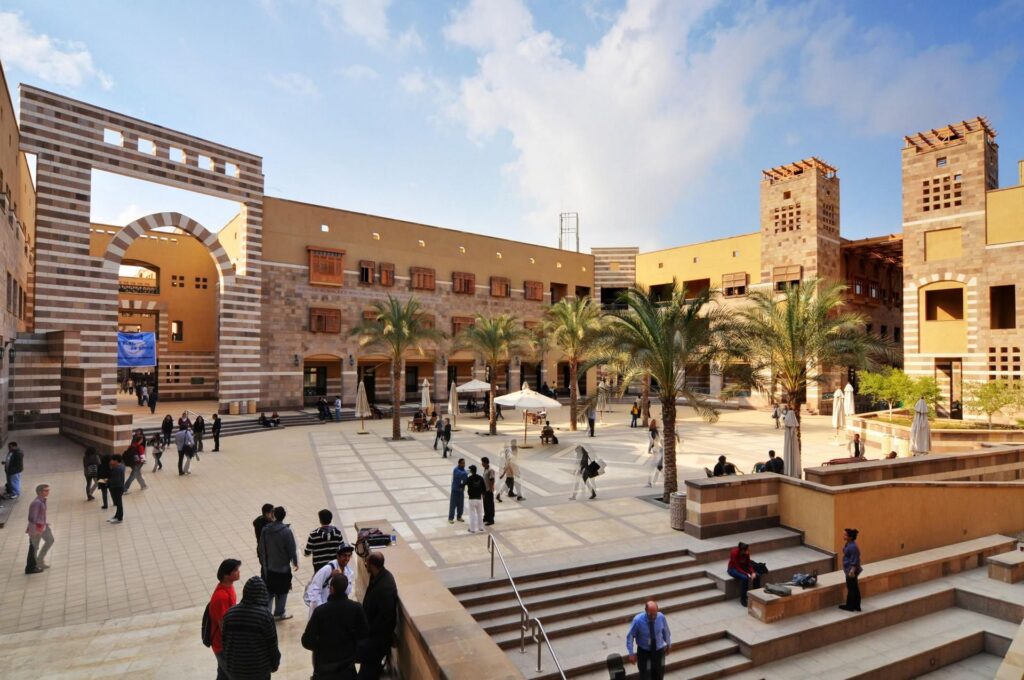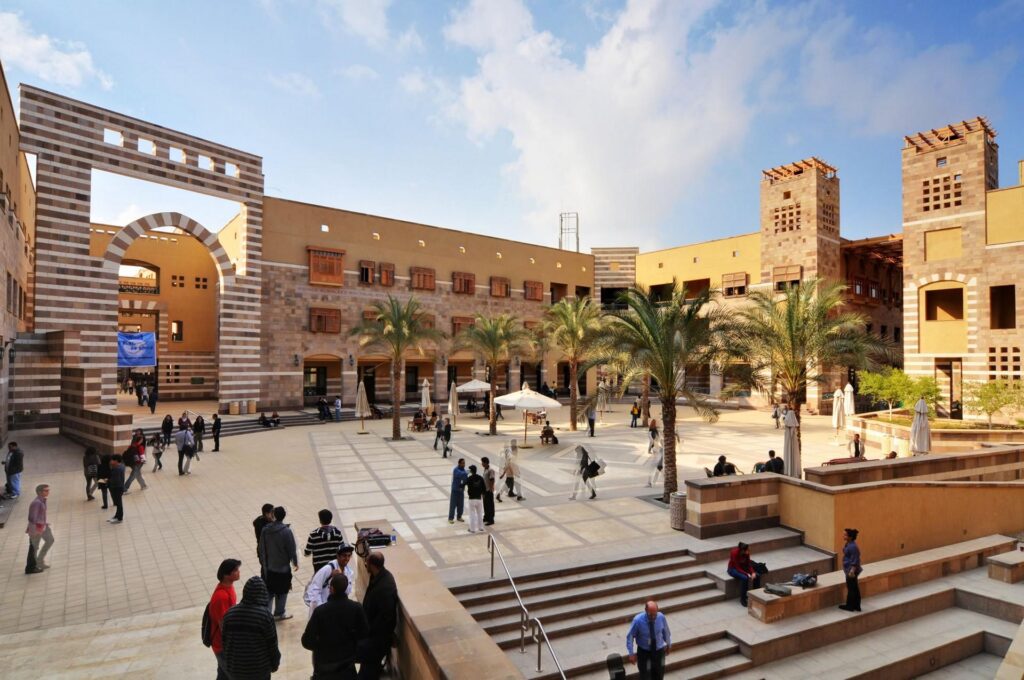 Terms and Standards:
Applicants must meet the following eligibility criteria to benefit from a funded scholarship to study at the American University in Cairo:
Citizens of the Arab world
For fresh graduate students seeking a degree; Meet the admission requirements for graduate studies at The American University in Cairo
Bachelor's degree with a minimum GPA of 3.2 on a 4.0 scale or equivalent.
Bachelor's degree in Science or Engineering from a recognized university
Related scientific research background
financial need.
For PhD applicants:
Master of Science degree with a thesis track in an engineering or scientific discipline from an accredited university.
Present a tentatively proposed thesis topic and research outline, outlining how the topic relates to one or more research priority areas.
Submit a satisfactory GRE score, in accordance with the requirements of the PhD programme.
program duration:
Two years for a master's degree and four years for a doctorate, with review each semester for satisfactory academic performance.
Scholarship Responsibilities:
12 hours per week of fellows are devoted to relevant academic work.
30 hours per week of research and teaching work in the department are devoted to PhD fellows.
Fellows must participate in a number of extracurricular activities designed to enrich their experience and enhance their potential for academic excellence.
By accepting this externally funded fellowship, the fellowship recipient agrees to respond to any reporting requests from AUC by the deadlines notified to the fellowship recipient.
This may include a request for photographs or information about academic progress to be used for reporting purposes, or attendance at fellowship events including any meetings or events with donors at the request of relevant university entities.
Compulsory teaching assistant training must be completed if the fellow is engaged in teaching assistant duties. Training must be completed only once.
Features of a funded scholarship to study at the American University in Cairo:
Students accepted into the scholarship will receive:
Covering tuition fees with a maximum of 9 credits per semester.
Student services and activities fees.
Housing allowance or housing in the university dormitories for non-residents in Cairo.
Salary.
book exchange.
Bus transportation fees.
Required documents and papers:
passport
Photo with a white background
Academic certificates.
Transcripts.
English language proficiency certificate such as IELTS or TOEFL.
2 letters of recommendation
c.v
Personal statement
motivation message
Research interests and objectives (This is to be prepared as a separate document to state the purpose). (For masters and doctoral students).
Summary of the completed master's thesis (for doctoral students).
Application deadline is April 15, 2022.