Funded training with a monthly stipend in Austria from IST
About the Institute of Science and Technology Austria
The Austria Institute of Science and Technology (IST Austria) is an international research institute in the natural and mathematical sciences, located in Maria Gugging, Klosterneuburg, 20 km northwest of the Austrian capital Vienna. It was established and opened by the provincial government of Lower Austria and the Federal Government of Austria in 2009.
The Institute currently consists of 51 research groups and is expected to grow to about ninety research groups by 2026. Its graduate school offers an interdisciplinary doctoral program in life, formal and physical sciences. As of June 2017, 127 students are registered.
Nationalities who can apply for the scholarship
United Arab Emirates, Bahrain, Djibouti, Algeria, Egypt, Iraq, Jordan, Comoros, Kuwait, Lebanon, Libya, Morocco, Mauritania, Oman, Palestine, Qatar, Saudi Arabia, Sudan, Somalia, Syria, Tunisia, Yemen.
About the IST . Scholarship
The Austria Institute of Science and Technology offers the IST Science Internship Program for research students. The program is open in specific areas. This paid internship is a one-year program for students to gain practical experience in their fields under the supervision of professional supervisors and an environment.
IST aims to train competent, motivated and skilled students from all over the world. Students are required to identify their research topics prior to the application process. Interns will have the opportunity to present their research work in a seminar.
Students who are pursuing or have obtained a Bachelor's or Master's degree in Natural Sciences, Computer Science, Mathematics or any related discipline are eligible to apply for a scientific intern position at IST Austria.
A scientific intern can be appointed for up to one year. Candidates are selected by the head of the research group (professor or assistant professor).
Applications are accepted on an ongoing basis, and those interested in a position as an independent scientific intern at IST Austria should contact the respective group leader directly.
It is important for you to demonstrate passion and interest in the research topic of the group you are applying to. Having a relevant educational background is a must.
Available search groups
Biology
Computer Science
Data science and scientific computing
Physics
Mathematics
Neuroscience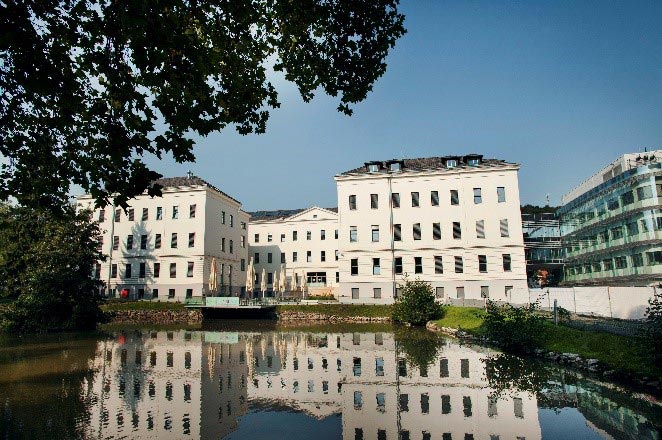 IST Funding and Internship Opportunity Features
Monthly salary EUR1086
health insurance
Research experience under the supervision of specialists
How to apply for the opportunity
First, you need to identify the research group that fits into your field of study and your academic and professional experience that you are most interested in working with.
Once you've found a research group you'd like to work with, email the research group leader directly, with the following files:
A short introduction to your educational background and your existing motivations for joining the institution.
Attached is a resume (in PDF format), explaining your existing experiences and academic certificates.
Expected and appropriate dates for your joining the institution.
If the research group leader is interested in hosting you as a science intern in their research group, they will contact you to let you know the next steps.
There is no deadline to apply for the internship opportunity at IST Austria is available throughout the year.