Introduction to Altınbaş University, Istanbul
Altinbas University has been ranked as one of the best private universities in Turkey, as a result of its goals and efforts to be an international center for students from all over the world in the field of higher education. It has had a major role in graduating a generation of conscious minds and skilled technical hands that contribute to the advancement and progress of society. Altinbach University also seeks to increase opportunities for cooperation with leading foreign universities, to increase opportunities for student exchange and exchange experiences and competencies. Providing more opportunities for students in the fields of education and scientific research.
Altinbaş University (formerly Istanbul Kemarburgaz) is located in Istanbul on the European side of the Bagcilar region, specifically in Mahmud Bey district. It has nine faculties, headed by the faculties of the medical group, which includes the specialization of human medicine, dentistry and pharmacy, and uses English or Turkish for teaching. The university also ranks well in the academic ranking of all Turkish universities, as it is one of the top 100 Turkish universities.
Altınbaş University is a constituent university in Istanbul, Turkey. The university was founded in 2008 as Istanbul Kemerburgaz University and changed to its current name in 2017. Altinbas University has more than 3,700 international students from 84 countries, more than 38% of them are international students.
The university has 3 campuses located in Istanbul, which are Bagcilar, Bakirkoy and Sisli. Comprising 9 university schools, 3 graduate schools and 2 vocational schools as of the 2019-2020 academic year, Altınbaş University currently offers 30 bachelor's degree programs, 34 associate's degree programs, 28 master's degree programs and 6 doctorate programs.
University headquarters: European Istanbul
University address: Mahmutbey Mahallesi, Mahmutbey Dilmenler Caddesi Mahmutbey Yerleşkesi No:26, 34218 Bağcılar/İstanbul
University website: http://www.altinbas.edu.tr/en
Objectives of Altinbach University
Educating a generation of young people of the new century so that they build up to have great confidence in themselves and are able to interact with society from a technological point of view. The university is also working to create vital pathways all over the world
Contribute to the development of various levels of society and the formation of close relations with the local and global community
Finding solutions to the problems facing the community, and working to spread them in the community
Stimulating scientific, cultural and social interactions
Advantages of studying at Altinbach University
Its curricula are continuously developed to ensure that students receive a strong, high-quality academic education
It makes every effort to develop the functional qualifications of its members to the maximum extent possible, to reach the best quality of education for its students
Contribute to finding modern solutions to the problems facing society
Play a leading role in stimulating scientific, cultural and social interactions
It gives the student a space to innovate and come up with new means that provide societal benefit in various fields, as the university raises the slogan of freedom of research, innovation and learning
It adopts the scientific method of teaching, and encourages understanding and thinking away from memorization and memorization
It is a group of well-equipped medical, engineering and scientific laboratories that include all technical technological means
It has credits from the European Union and a number of Arab countries, on top of these countries are the State of Iraq and the Arab Republic of Egypt
Principles of Altinbach University
Freedom in research, as the university provides professors and academics with full freedom in scientific research and publishing the results, taking into account that they do not fall short in their other academic duties.
Freedom to teach students and teachers while discussing study topics, but taking into account the distance from controversial discussion materials that are not related to the topic of the lesson
Freedom of thought, as the university has nothing to do with the personal thought of its members. They have every freedom to express their beliefs and opinions, as each individual expresses himself only.
Financial support for students, as the university makes every effort to reduce the financial burden on students, and to ensure that they have access to all educational opportunities without financial obstacles.
The principle of participation The university adopts the principle of participation and transparency in the administrative and academic fields and at the level of all student activities
Contribution to society The university aims to participate in various levels of society and to form close and extended relationships with society, knowing that the university's interest is not focused on Turkish society only, but includes the whole region and the international community.
Academic position The university seeks to raise the level of all its affiliates, employees, teachers, students. And you want to develop their professional and scientific abilities, to become influential members of society
Continuous development The university seeks to consolidate the idea of ​​continuous learning and development for its members to maintain the continuity of production and progress, and it strives with every effort to achieve these concepts on the ground.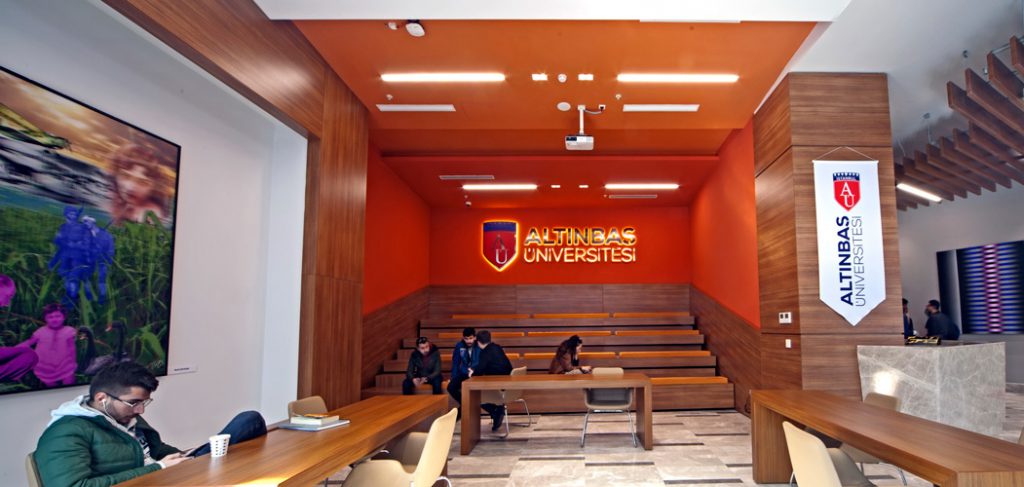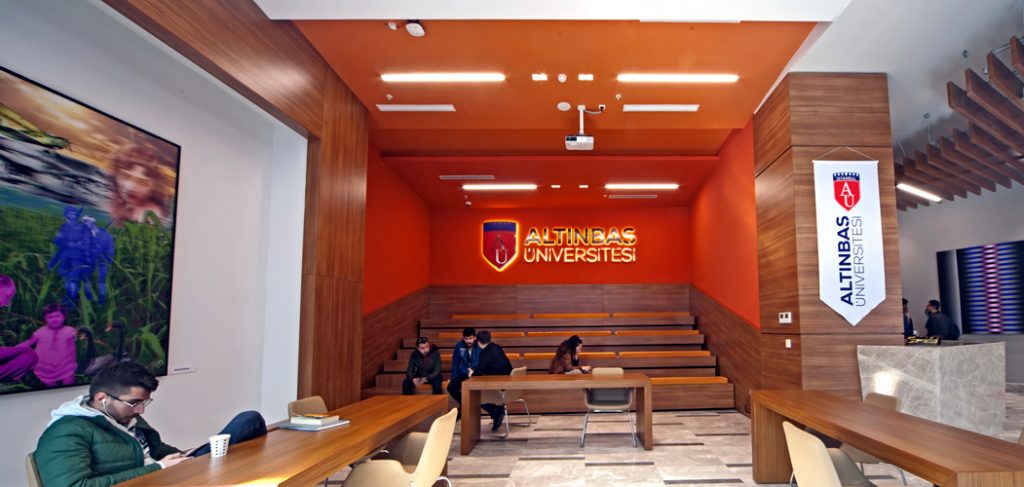 Nationalities who can apply for the scholarship
United Arab Emirates, Bahrain, Djibouti, Algeria, Egypt, Iraq, Jordan, Comoros, Kuwait, Lebanon, Libya, Morocco, Mauritania, Oman, Palestine, Qatar, Saudi Arabia, Sudan, Somalia, Syria, Tunisia, Yemen.
Scholarship application criteria
The scholarship is offered to: all students to apply for 3 desires for one of the study levels (Bachelor, Master, and Ph.D.).
The student must obtain an average of 50% or 10/20 to apply for the engineering, technical, educational and educational programs.
70% rate for applying to dentistry and pharmacy
80% rate for applying to the medical program
To know the accepted certificates and their rates, please click here
Scholarship Worth
Altınbaş University Altınbaş Scholarship is a reduction of up to 100% of tuition fees and will be offered to all international students after the files have been evaluated by the university administration.
Other terms
The student must submit the following documents upon completion of the application for the application to be considered valid:
Photograph
A copy of the passport
High school diplomas with transcripts for undergraduate students.
Bachelor's degree and transcripts for master's students.
Bachelor's and Master's degrees and transcripts for doctoral students.
English language proficiency certificate such as IELTS (from here) or TOEFL (from here)
International and national exam certificates (SAT/ACT/TOFEL/IELTS/Ability…)
Motivation letter (explanations and samples here)
*There is no requirement of age or possession of an international English or Turkish Tomer certificate.
How to apply for the university and the scholarship
The application includes the following:
personal information.
Selection of the study stage and desires.
Why do you think you qualify for this scholarship?
upload files.
Application deadline: December 01, 2022